The eduweb team has extensive experience developing and producing educational multimedia to the highest standards of subject accuracy, visual and narrative creativity, and pedagogical soundness. In addition, we have taught in a classroom setting, conducted field and laboratory research, developed museum exhibits, studied the public communication of science in museums, and written about art, science, and history for a general audience. Meet the team!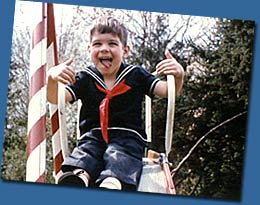 David T. Schaller, principal
Dave Schaller has been a media developer since first picking up a Super-8 camera in the third grade. Twenty-five years later, he founded eduweb to develop digital learning games and interactives and embark on the perpetual quest for the sweet spot where learning theory, digital media, and fun meet. For more than a decade, he has led the development of award-winning media projects for museums and educational organizations around the country. He is currently working on several 3D learning games including
WolfQuest,
, funded by the National Science Foundation (NSF). He recently completed an NSF-funded
research study
examining learning styles and digital interactives. He has written many papers exploring digital media and informal learning and recently co-authored a chapter about digital learning games in
The Digital Museum: A Think Guide
, published by the American Association of Museums.
In the decades between amateur filmmaking and eduweb, Dave doggedly tried to find his calling, dabbling in fiction writing, working on farms from Israel to New Zealand, studying indigenous ecotourism in the Amazon, and writing museum exhibits about nature, recreation, and Jefferson Davis. Lately he has been making
model rocket
and
Star Wars
movies with his kids. To every project he brings all this experience, plus whatever he learned while acquiring a B.A. in humanities and an M.A. in geography and museum studies.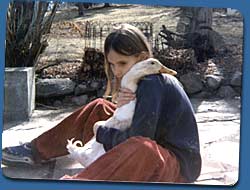 Susan A. Nagel, educator & treasurer
As a teacher, Susan helps us balance our quest for the ultimate Web experiences with the realities of the classroom. She serves as content developer for most of our art projects, keeps a hand on the tiller, and wards off the IRS. She most recently scripted
Squish the Fish's
charming rhymes and before that brought
A Brush with Wildlife: Create a Composition with Carl Rungius
to fruition. In all her projects, Susan strives for a balance of interactive instruction, entertainment and open-ended creative exploration. After earning a B.A. in American History from Carleton College, she knew she wanted to do something fun with kids, so she added a K-12 art license and an M.Ed in art education from the University of Minnesota. While teaching, Susan raised eyebrows by bringing a computer into the art room. Eventually, she responded to the siren song of the Web and joined Dave's quest.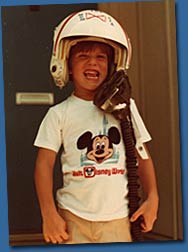 Russell Lunsford, software architect
Russ Lunsford grew up all over the world, being fortunate enough to be the son of a military aviator. It was in Germany, where winters are long and cold that Russ got exposure to his first computer, an Atari 800 XL, around the same time the movie Tron was released. After spending many months copying BASIC programs from COMPUTE! magazine, he realized that the chances of implementing the Tron light cycles game in full 3D was most likely not possible on then-current technology. In subsequent years, Russ taught himself assembly language, crafted a semi-3D sprite rendering engine, implemented a BSP renderer based the Doom 3D and Quake technology, intending to implement a 3D collaborative network environment.
These days, Russ is recovering from a successful bout of "big-corporation enterprise software sickness" and attempting to once again become human. As eduweb's software architect and lead programmer for 3D game development, Russ has masterminded the AI and several other components for
WolfQuest
and
Betwixt Folly and Fate.
Russ has raced motorcycles, dabbled in Wing-Chun Kung-fu, earned his private pilot's license, and started a software company. He hopes that contributing these life and technology experiences can help to push eduweb to ever greater heights!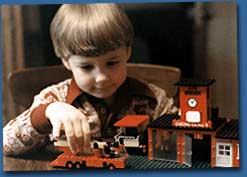 Steve Wagner, graphic designer and illustrator
Steve is responsible for the look and feel of most eduweb projects. His versatility with visual styles gives our work a freshness and friendly appeal enjoyed by kids and adults alike. From the somber, 19th century style of Discovery Channel's
Understanding Slavery
to the International Monetary Fund's teenage game show,
Monetary Mania,
Steve strives to create rich, captivating graphics while maintaining easy navigation and fast performance on the Web. He has a strong talent for visualizing abstract concepts, as demonstrated by his animations for
Kids Design Network (KDN)
and
The Artist's Toolkit
He designs our Web interfaces for maximum appeal and usability, creating custom illustrations, charts and graphs, Flash animations and interactives, Web videos, and 3D animation. Steve has a B.S. in graphic design (with a focus on multimedia and digital animation) with a Fine Arts minor from the University of Minnesota.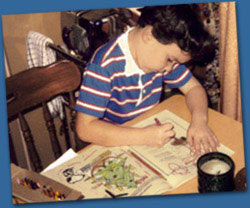 Paul Gardner, multimedia developer
An expert with HTML and Flash, Paul takes our planning documents, scripts, graphic designs, and rambling emails and turns them into polished, functional games and interactives. He finds creative ways to implement the complex functionality that we dream up, tirelessly making hundreds of tweaks as a project approaches completion. As our in-house expert on W3C standards and ADA accessibility requirements, he ensures that every project conforms to their guidelines. His efforts are behind the vast majority of our work, including
Black Holes,
Into the Book,
America by Air,
and many dozens of other sites. Paul holds a B.F.A. from the University of Minnesota. In his spare time, he and his wife run a website devoted to rescuing and placing cats and dogs.
Pete Moretta, 3D Environment Artist
Pete crafts gorgeous real-time 3D environmental models for our game and simulation projects, balancing aesthetics with performance to ensure that our games both look good and run well. He created all models and textures for
Betwixt Folly and Fate,
including several acres of 1774 Williamsburg, from the ornate Governor's Palace to simple slave quarters, as well as all interiors and props. He most recently created the 3D town exterior and interior environments for a dirty bomb emergency response simulation currently in production for the University of Minnesota, and is currently recreating the 1830s town of Washington, Texas for a project for Texas Parks and Wildlife.
Steve Adamson, 3D Character Artist
Steve's creative drive has found many different outlets over the years, from magic to theater to film and ultimately to 3D art. Under the tutelage of artists at Pixar, ILM, and Dreamworks, character animation has become the focal point of Steve's career. His creative hand is behind many of Eduweb's human and animal characters for
WolfQuest
,
Washington's World
, and other 3D game projects, along with other titles such as
S.W.A.T, StuntMANIA, Series, 7
, and
Gore Ball
. Steve's other passions include traveling, photography and cooking.