The eduweb team has extensive experience developing and producing educational multimedia to the highest standards of subject accuracy, visual and narrative creativity, and pedagogical soundness. In addition, we have taught in a classroom setting, conducted field and laboratory research, developed museum exhibits, studied the public communication of science in museums, and written about art, science, and history for a general audience. Meet the team!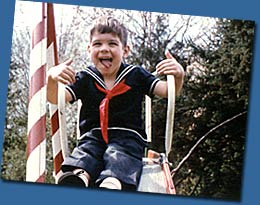 David T. Schaller, principal
Dave Schaller has been a media developer since first picking up a Super-8 camera in the third grade. Twenty-five years later, he founded eduweb to develop digital learning games and interactives and embark on the perpetual quest for the sweet spot where learning theory, digital media, and fun meet. For more than a decade, he has led the development of award-winning media projects for museums and educational organizations around the country. He is currently working on several 3D learning games including
WolfQuest,
, funded by the National Science Foundation (NSF). He recently completed an NSF-funded
research study
examining learning styles and digital interactives. He has written many papers exploring digital media and informal learning and recently co-authored a chapter about digital learning games in
The Digital Museum: A Think Guide
, published by the American Association of Museums.
In the decades between amateur filmmaking and eduweb, Dave doggedly tried to find his calling, dabbling in fiction writing, working on farms from Israel to New Zealand, studying indigenous ecotourism in the Amazon, and writing museum exhibits about nature, recreation, and Jefferson Davis. Lately he has been making
model rocket
and
Star Wars
movies with his kids, among other
projects
. To every project he brings all this experience, plus whatever he learned while acquiring a B.A. in humanities and an M.A. in geography and museum studies.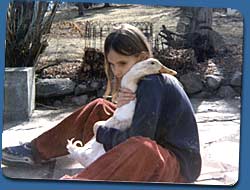 Susan A. Nagel, educator & treasurer
As a teacher, Susan helps us balance our quest for the ultimate Web experiences with the realities of the classroom. She serves as content developer for most of our art projects, keeps a hand on the tiller, and wards off the IRS. She scripted
Squish the Fish's
charming rhymes and before that brought
A Brush with Wildlife: Create a Composition with Carl Rungius
to fruition. In all her projects, Susan strives for a balance of interactive instruction, entertainment and open-ended creative exploration. After earning a B.A. in American History from Carleton College, she knew she wanted to do something fun with kids, so she added a K-12 art license and an M.Ed in art education from the University of Minnesota. While teaching, Susan raised eyebrows by bringing a computer into the art room. Eventually, she responded to the siren song of the Web and joined Dave's quest.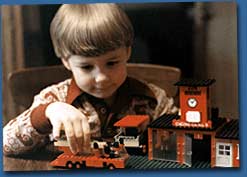 Steve Wagner, graphic designer and illustrator
Steve is responsible for the look and feel of most eduweb projects. His versatility with visual styles gives our work a freshness and friendly appeal enjoyed by kids and adults alike. From the deep beauty of the Space Telescope Science Institute's
Black Holes
to Arizona Science Center's playful
Doctor Know
Steve strives to create rich, captivating graphics while maintaining easy navigation and fast performance on the Web. He has a strong talent for visualizing abstract concepts, as demonstrated by his animations for
The Artist's Toolkit
He designs our Web interfaces for maximum appeal and usability, creating custom illustrations, charts and graphs, Flash animations and interactives, Web videos, and 3D animation. Steve has a B.S. in graphic design (with a focus on multimedia and digital animation) with a Fine Arts minor from the University of Minnesota.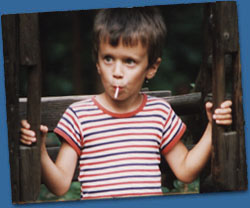 Tommi Hortanna, software developer
Tommi has five years of professional experience as a Unity developer, writing well-structured and easy to understand C# code, and 20 years of programming experience in general. He has a master's degree in computer sciences from Aalto University, Finland. He has worked on a variety of Unity-based projects ranging from mobile apps to virtual museum installations using Kinect controls. He has worked with artificial intelligence, particularly pathfinding, personality modeling, flocking, and gameplay tactics. Since joining the Eduweb team in 2013, he has worked on several projects including games about radio astronomy and smallpox, as well as the new and improved version of our
WolfQuest
game. While not coding, Tommi can be usually found running roleplaying games for his friends or dreaming up ways to solve the problem of interactive storytelling. Pete Moretta, software developer
Working with Eduweb since 2006, Pete brings 15 years of software development experience with a focus on interactive 3D applications. For the past 10 years he has specialized in Unity development and holds a deep understanding of its inner workings. He has contributed to numerous projects ranging from business applications to children's games for desktop, mobile and web-based platforms. He enjoys creative problem solving and has used that skill set to create kiosk installations featuring unique input devices such as hand cranks, motion detectors and touch screens. While primarily focused on C# development, he is equally comfortable dropping into languages such as Objective C, C++ and Java, always with an emphasis on clean, efficient code. Pete also has a long history in graphic design and 3D modeling - combining his programming and art skills to create compelling user experiences as well as productivity tools to help speed up the development process. During off hours, if he isn't looking for a complex math problem to solve or sketching in ZBrush, you'll find him working on his 1980 Fiat Spider, playing guitar or enjoying time with his family.
Steve Adamson, 3D Artist
Steve's creative drive has found many different outlets over the years, from magic to theater to film and ultimately to 3D art. Under the tutelage of artists at Pixar, ILM, and Dreamworks, character animation has become the focal point of Steve's career. His creative hand is behind many of Eduweb's human and characters for
WolfQuest
,
Hold the Fort
, and other 3D game projects, along with other titles such as
S.W.A.T, StuntMANIA, Series, 7
, and
Gore Ball
. Steve's other passions include traveling, photography and cooking.