"Paris?" Trish repeated. "This artist spent some time in Paris. That's where he took a few painting classes and met many famous Impressionist artists. He made this painting while living in Paris."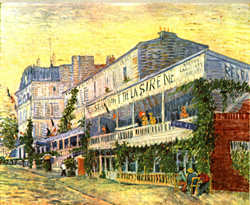 Restaurant of the Sirene, 1887
"But he didn't really like the city. He wanted to get away to the country, where he could paint scenes of rural life."
"Why don't you try again to click on the place where he made this painting?"